The world community will celebrate the vast bodies of Earth's salt water on World Oceans Day (June 8). Oceans cover more than 70% of our "Blue Planet," and in the words of the United Nations, connect, sustain, and support us all.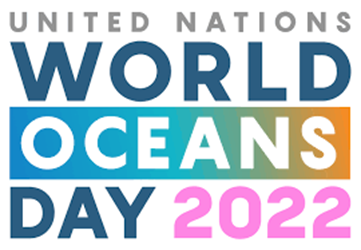 The theme of this year's celebration is "Revitalization: Collective Action for the Ocean." As the theme implies, protecting and revitalizing our oceans is a multi-faceted endeavor incorporating the efforts of diverse sectors. This includes the chlorine chemistry industry.
One of the serious threats to the sustainability of marine ecosystems is the proliferation of non native invasive species through the exchange of ship ballast water. Ballast water, used to improve a ship's stability, often includes aquatic life forms taken in at one point in the ocean and released at another point where they may disrupt the natural ecosystem. This problem has been addressed through the International Maritime Organization's Ballast Water Management Convention. As a result of the Convention, by 2024, tens of thousands of ships worldwide will be required to have an approved ballast water management plan.
Ballast water management plans include treating ballast water before it is released to avoid the spread of invasive species. Treatment may be one of several physical (e.g., heat or filtration) or chemical (e.g., chlorine- or ozone-based disinfection) methods. The treatment option chosen for each ship is based on that ship's characteristics, including the amount of space available for the necessary equipment. In the case of chlorination treatment, the subsequent dechlorination of the treated water helps prevent unwanted chemical byproducts. Protecting marine ecosystems through ballast water treatment is a giant step forward in boosting the health of the oceans. This World Oceans Day, the chlorine industry is proud to have a role in this critical sustainability effort.