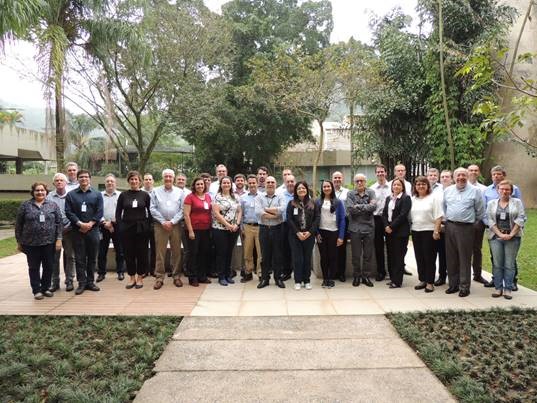 The Latin American Chlor-Alkali and Derivatives Industry Association (CLOROSUR) held a special meeting on the Minamata Convention on Mercury from 18-19 September 2019, which discussed among other topics the Brazilian Ministry of Environment (MMA) and the Brazilian Chlor-Alkali and Derivatives Industry Association (ABICLOR) strategy for the implementation of the Convention. The meeting, attended by 40 representatives of all producer members of the region, the Brazilian Ministry of Environment, financial institutions and others covered the Brazilian phase-out plan and technology conversion, plans for decommissioning, financing alternatives and the project information form for UNIDO to apply for a GEF fund (with ABICLOR as the co-executor). This is pending approval from GEF.
The meeting was held at one of the sites of a company that had already been through the conversion from mercury to membrane, so they also shared their lessons learnt. Each company presented the status of their plans to phase out or convert technologies. Other discussions were held on the best place to store metallic mercury before stabilisation and final safe disposal, residues, waste management, etc. Some companies who provide services to stabilise mercury  were there from Germany and Switzerland.
Feedback from MMA, UNIDO and others were very positive, who said it was a pioneering event as all the stakeholders were there.
All this information was subsequently shared at the preparatory GRULAC meeting (The Group of Latin America and Caribbean Countries) on 29-30 October 2019, in São Paulo, Brazil, to examine the topics to be addressed at the COP 3 Minamata Convention, in Geneva, on 25-29 November 2019.