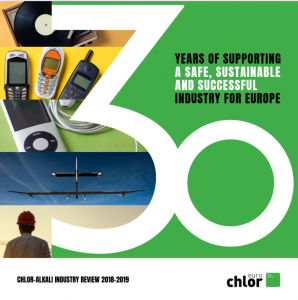 The 2018-2019 Chlor-alkali Industry Review has just been launched at https://chlorineindustryreview.com/. This version covers the most important industry information from the past year divided up into six  sections:
These include key stories, figures and updates so take a look now! As in previous years, a summarised version of the review is also available in print version that will be distributed at key events and as a PDF that can be downloaded from the bottom of https://chlorineindustryreview.com/.
For more information, contact Euro Chlor Communications Manager Catherine Birkner at cab [at] cefic.be.