The 2019-2020 Chlor-alkali Industry Review has just been launched at https://chlorineindustryreview.com/ . This publication, first produced more than 25 years ago, covers the most important industry information from the past year with key stories, updates and figures on the topics of Safety, Competitiveness, Climate & The Environment, Product News, Collaboration and Outreach and Communications.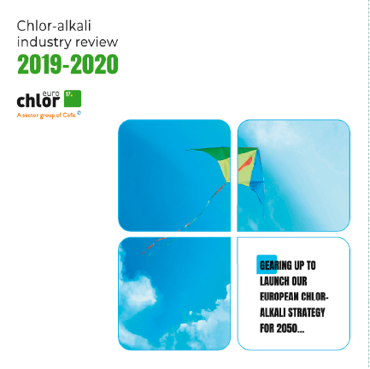 As in previous years, a summarised version of the review is also available in print version that has been sent by post to all Euro Chlor members and partners, will be distributed at key events and can be downloaded as a PDF from the bottom of https://chlorineindustryreview.com/.
For more information, contact Euro Chlor Communications Manager Catherine Birkner at cab [at] cefic.be.