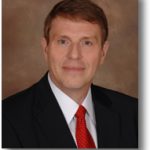 The World Chlorine Council (WCC) is pleased to announce Mr. John McIntosh, recent appointee to the position of Executive Vice President of Olin and President of Chemicals & Ammunition, as the new WCC Governing Council Vice-Chairman.
In May 2014, he was appointed the Senior Vice-President of Chemicals and Senior Vice-President of Operations in October 2010. In February 1999, Mr. McIntosh held the position of President of Olin's Chlor Alkali Products Division.  In this role, he had the overall operational responsibility of the Chlor Alkali Products Division whose headquarters are in Cleveland, Tennessee, USA. In August of 1998, he was named the Vice-President of Operations for Olin's Specialty Chemicals operations.  Earlier in 1998, he held the position of Vice-President of Manufacturing and Engineering for Chlor Alkali.
Mr. McIntosh joined Olin in 1977 and has worked in various roles in manufacturing and operations before being appointed President of the Chlor Alkali Products Division.
He currently serves on the Chlorine Chemistry Division Management Committee and has held chairman positions on both the Executive and Finance Committees, as well as numerous American Chemistry Council (ACC) leadership positions. Mr. McIntosh will assume Governing Council Chairman position for 2017 and 2018 when the Secretariat responsibilities will be administered by the ACC's Chlorine Chemistry Division.