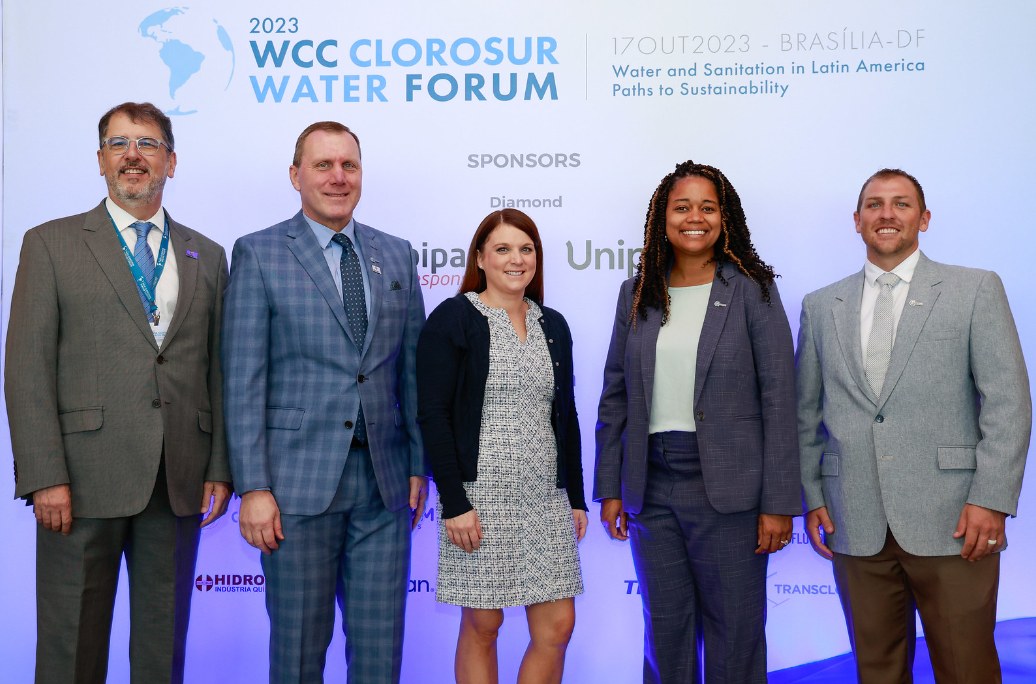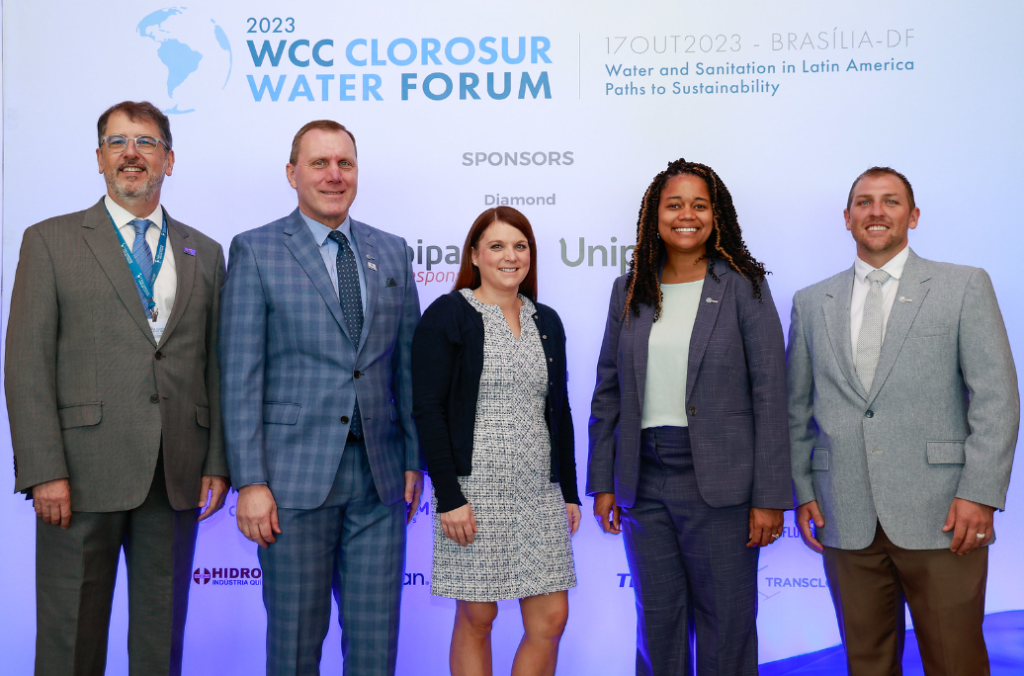 The WCC Clorosur Water Forum, organized by the World Chlorine Council and Clorosur, brought together 123 participants from 15 countries in Brasilia on the 17th of October 2023. The event focused on sustainable water usage in Latin America. Key themes included environmental responsibility, climate challenges, regulations, investments, and public policies aligned with United Nations (UN) Sustainable Development Goals.
Notable participants included representatives from Brazilian Development Bank, the Ministry of Integration and Regional Development, Inter-American Development Bank, Clorosur, several water and sanitation companies in Latin America and the UN. Catarina de Albuquerque, Sanitation and Water for All Initiative from the UN, emphasized three essential strategies: influencing decision-makers, mutual accountability, and attracting investments to the sector.
The successful WCC Clorosur Water Forum features its role in fostering sustainable water practices and collaboration in Latin America's water industry. The event's focus on responsible water management is critical in addressing the region's water challenges.